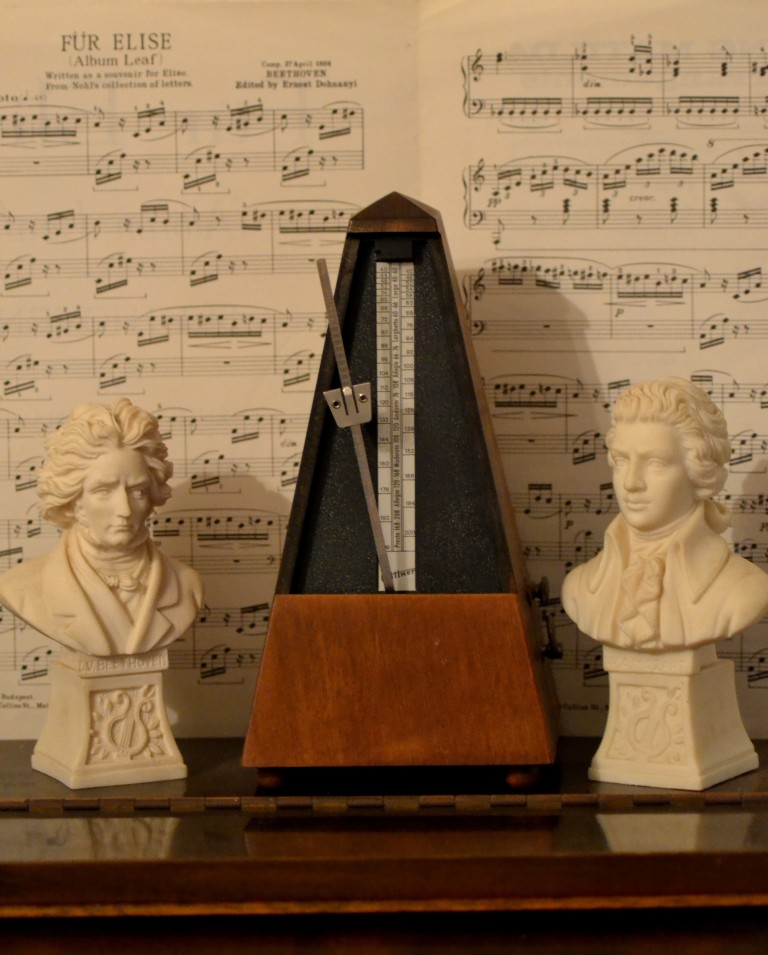 How to perfect your rhythm in classical music with metronautapp?
Beginners tend to struggle hard with rhythm and timing. But, first what is 'Rhythm'? According to the Greek definition, it means 'to flow' but in more technical terms, it is the placement of sounds or music patterns in time. In line with Rhythm it is important to learn about 'Timings' which is the capacity to keep up to the beat. To be able to learn those two techniques, it is indeed a hallmark for any musician.
Just like any field in the work, at first it is always scary and seems impossible to overtake as a beginner, but with the right attitude and practice everything will become easier. The good news is that there are also some apps designed to help you get additional help in crafting your skills from an amateur to a professional.
Find below useful tips that will help build confidence and improve your music basics such as your rhythm and timing.
Compositions
To start, try to find some compositions so that you can be familiar with the music or instrument you want to excel with. The more you will practice the melody the more you will understand the notes and the techniques.
Try to play the notes slowly, that is one note at a time before heading to more complex ones. As such you will regularize your rhythmic pattern.
It is normal to have some difficulties with some music notes. Try to complete the composition and later work on the areas of difficulty. Gradually, everything will be put in place.
If you are wondering where you can find compositions, there are plenty of options on the internet and YouTube. But you can have a more complete guide through apps.
Counting and tempo
Each music has a specific tempo which is the speed at which a music is played. When learning it is important to keep track with the tempo of the song or composition chosen. Thus, the importance of developing an ear for music. Our ear is very sensitive to rhythm so any disbalance can easily be spotted. This is a technique that comes with time. However, for the time being it is important that you start with counting your beats. The more your practice, the sooner you will be more confident to increase the speed.
If you are having more difficulties you can further subdivide your counting. This technique is known as 'beat dividing'

Recording
Record yourself and listen carefully where there is still room for improvement. There are nowadays Apps that allow you to record your performance. You just need to play the recording and the composition at the same time to analyze any discordance in the rhythm and timings.
The sessions you are having difficulties you can still practice later
Learning through an App
There are various apps in the market, you just need to make your choice. It is the latest trend to learn on Apps. Those Apps have been created to meet various needs. Through the help of various worksheets, you have the possibility to learn rhythm through different instruments.
Metronaut app, for example, you have various learning possibilities such as
the listening mode: you learn by listening to the notes.

Sight reading mode: you learn the notes without accompaniment.

Training mode: work on rhythm and you choose your tempo.

Performance mode: play at your own speed.

Magic performance mode: you control the speed you will play and the accompaniment will follows you.
Furthermore, you can annotate the areas you have difficulties to be able to work on later. The app can be used by professionals and beginners also and it differs in difficulty.
For more information, click on the following link: metronautapp